Come to an event and learn the PULL shot
Friday 2/9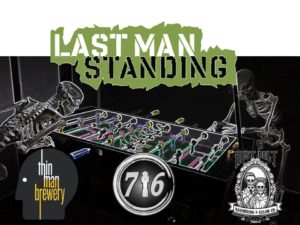 Weekly
Monday Night Foosball
Details for MNF:
5:30pm: Free Lesson/Intro
6:30pm: Beginner Mini-Tournament
Format: Draw-your-partner (DYP) Your partner changes each week or each game, in the case of "Monster DYP". See: kickertool.com
Skill: Beginner only. No prior experience required.
Pro's are welcome on Sundays and Mondays to demo & share skills, but any competition, trophies, and prizes are reserved for new players. That typically means less than one year of local tournament experience.
Prizes: Prizes may include reclaimed 1970's foosball trophies, custom pint/shot glasses, t-shirts, and handle wraps from Buffalo Foosball and Certo Brothers Distributing.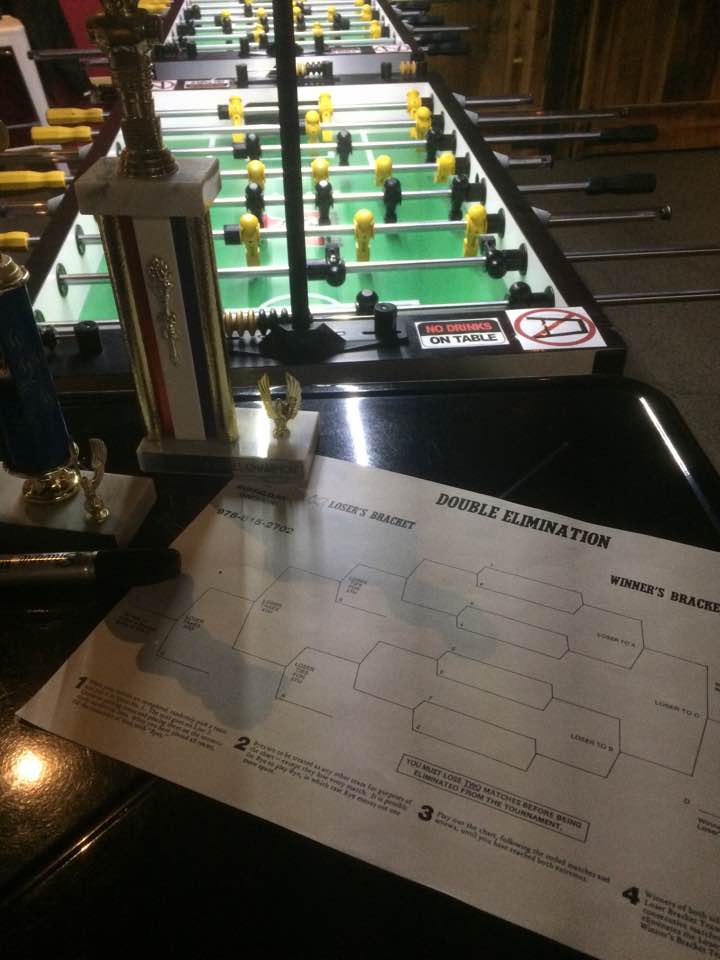 Cost: FREE Entry, just bring $5 for quarters
Expo Market
617 Main St.
Buffalo, NY 14203
(716) 855-3976
Thursday Night Foosball
Details for TNF:
8:00pm: Registration
8:30pm (Sharp): 1st Round
Format: Draw-Your-Partner
Cost: $10/pp entry, $5/pp table fee
Prizes: 100% of entries paid out
Anchor Bar Amherst
4300 Maple Rd.
Amherst, NY 14226
(716) 833-9464
Tables are available during all business hours at each location. In total: 4 new Tornado Tour Edition with 3D printed LED lighting. 75c/game.
---
Past Events:
Saturday 12/16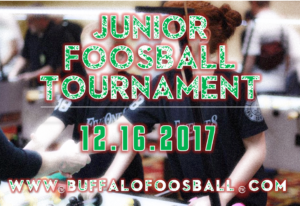 Saturday 12/2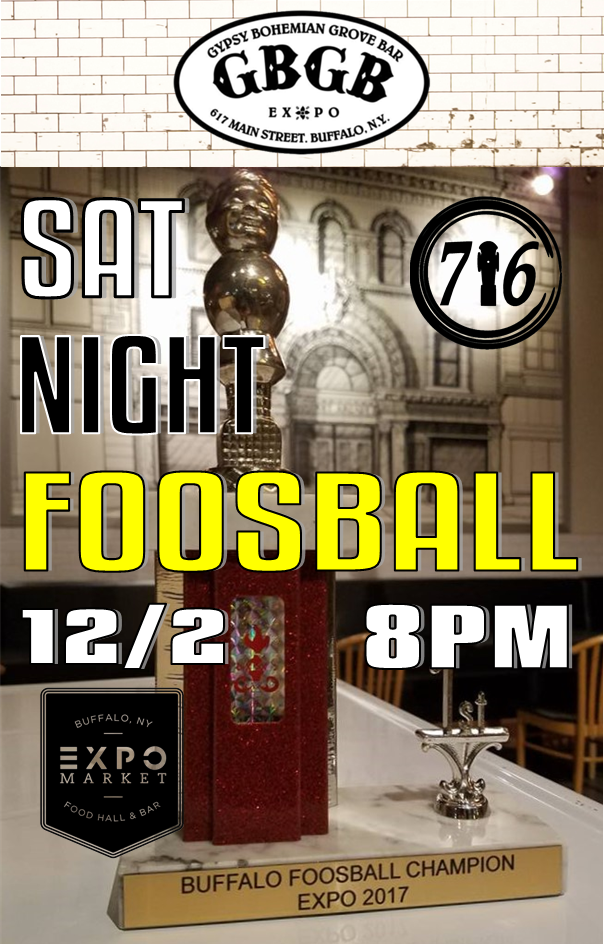 Friday 8/25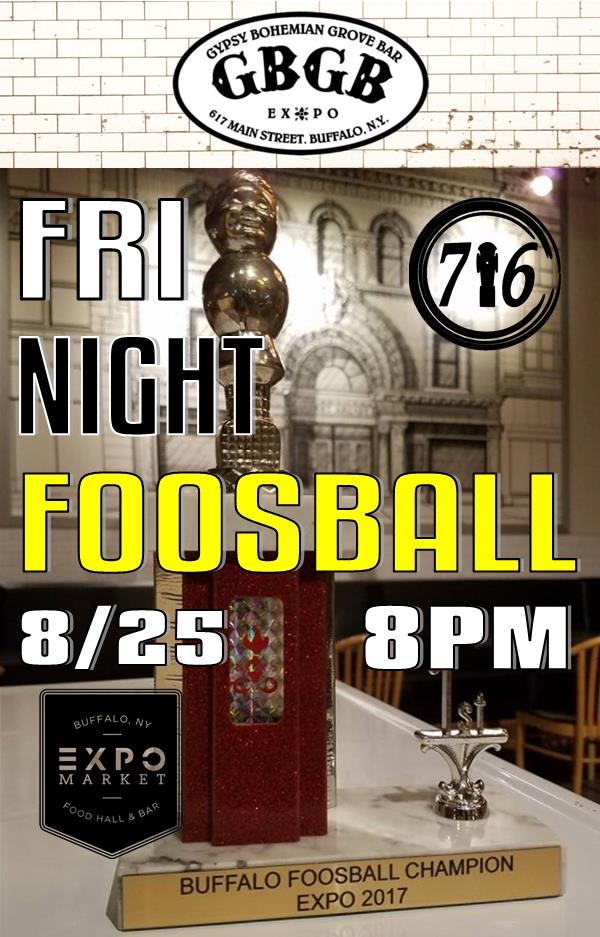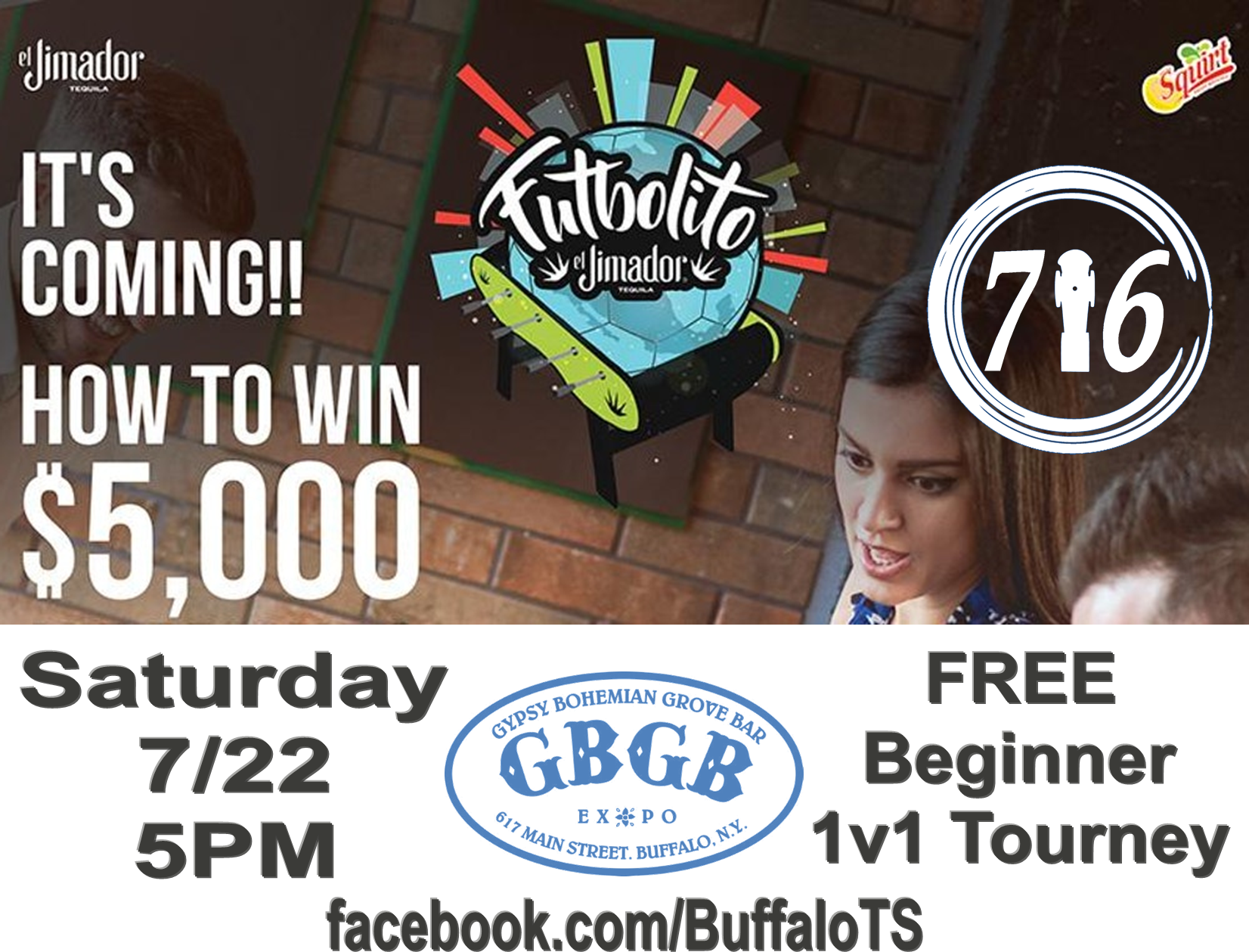 -Winner partners with local pro for a $5,000 tournament in NYC on 8/5
-Must be NYS resident and 21+
-Handicapped to balance matchups
Check the facebook page for a live video on 7/18 with all the details!
Friday 6/30
Friday 6/16
May Foosball

Friday Night Lights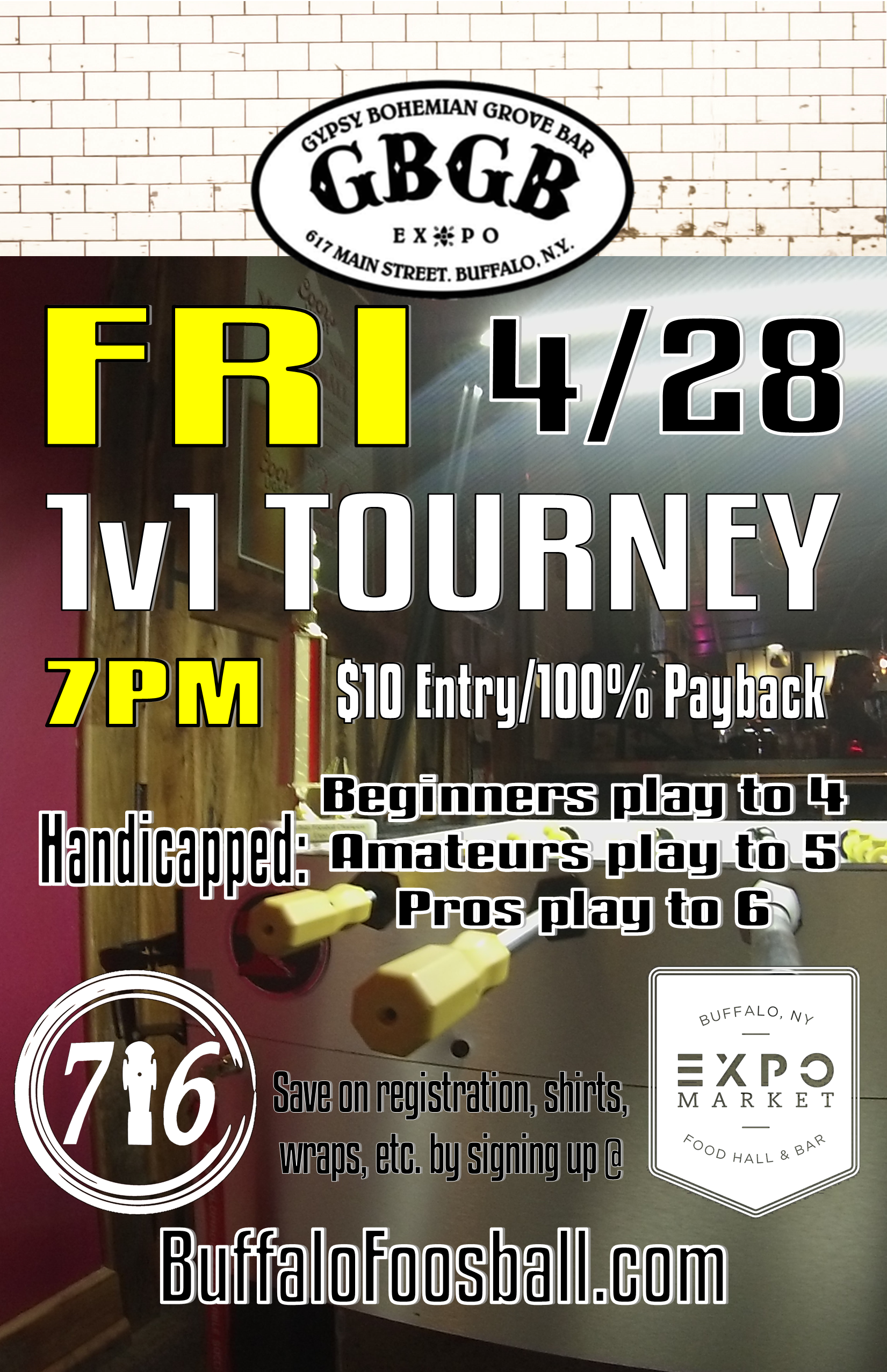 All new parts added this week – 32 bumpers, 64 bearing halves, a 2-bar, balls, and a set of new handles. These tables are fast!
Only 16 spots!
Saturday, Apr 1st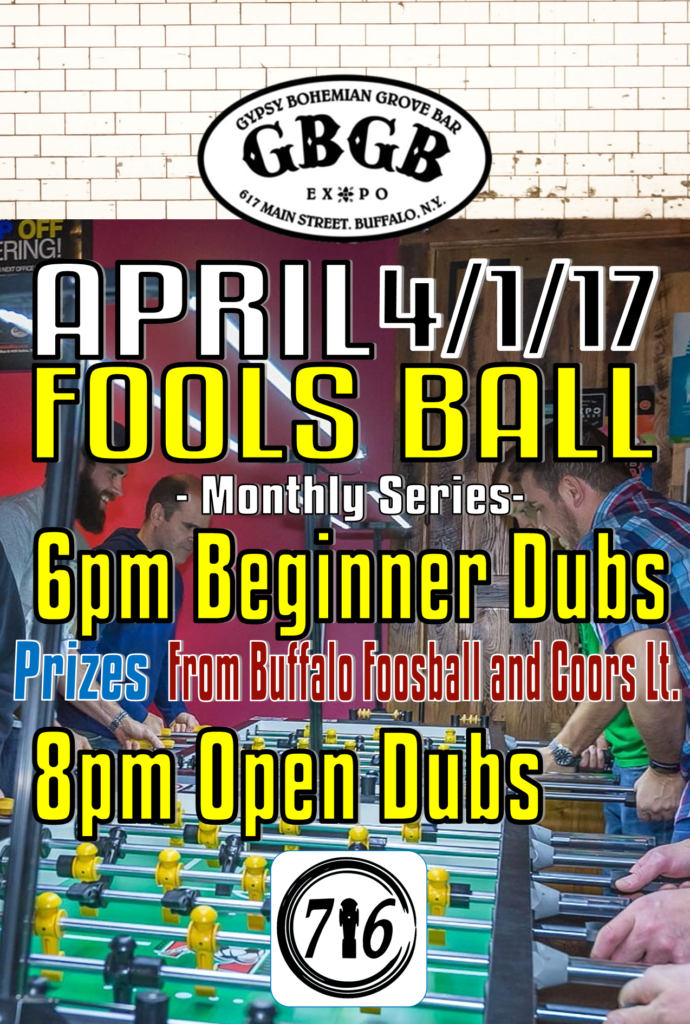 Friday, Feb. 24th
Friday, Jan. 20th
First tournament at the new location for 2017, Expo Market
Drink Specials, Sabres vs. Red Wings Game on Screen, and Sabres Ticket Giveaway!
6:30pm Beginner DYP (Draw-Your-Partner) – FREE Entry – Trophies Awarded
8:30pm Open DYP – $10 – 100% Payback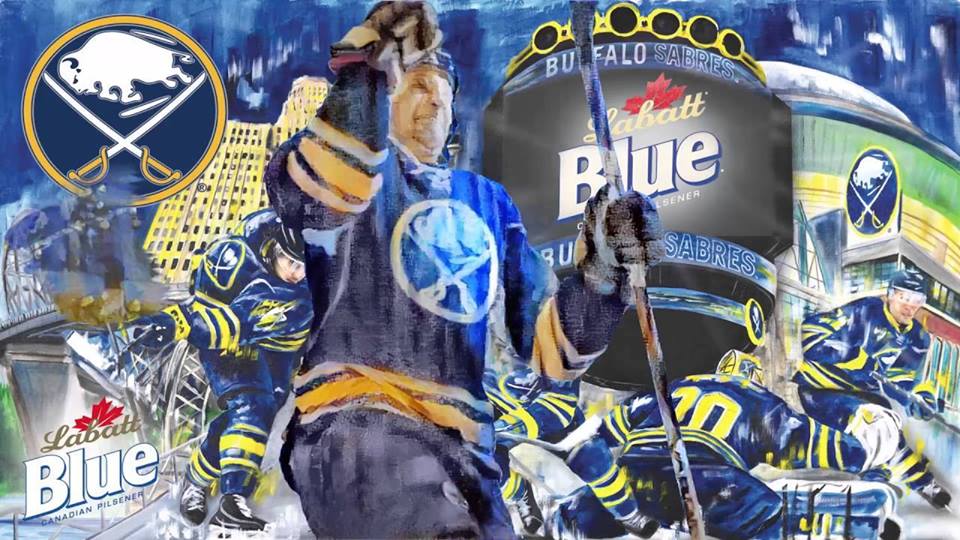 Labatt Blue Party & Foosball Tournament
Saturday, Nov. 19th